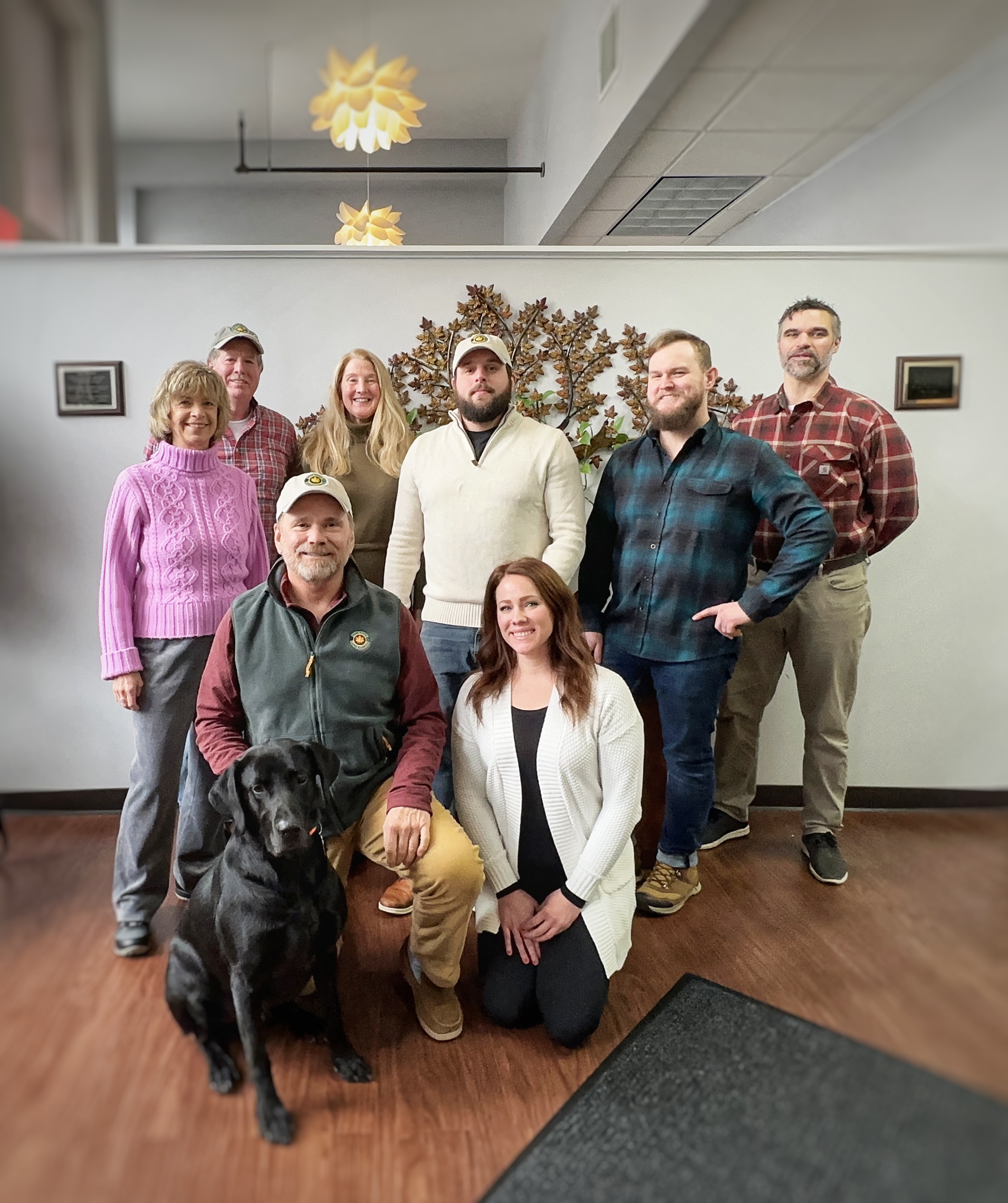 Why Choose New York Land & Lakes?
Peace of Mind – Protection – Simplicity
Typically a land purchase requires a buyer to jump through numerous complicated, costly and technical hoops to insure that the property is buildable, saleable and will appreciate in value. At New York Land & Lakes, our tag line is, "Land Buying Made Simple!" We do this by taking all the hassles out of the process of purchasing land. Here's how:
Price
When you see the prices of our properties, you may ask: "How can they do that?" Our properties' affordability comes from how we obtain them which is often through bank foreclosures, farm estate liquidations, bank short sales, government auctions or abandoned farms. In other words, we buy them right so we can sell them right. We also aren't Real estate Brokers so there aren't inflated fees and sky high commissions that are added on to our prices.
Approvals
If you look at land with a real Estate Broker, how would you know the parcel was legally created and buildable? We navigate the process of obtaining all the approvals from Local, State and Federal agencies so you can be rest assured that your new property will comply with all Land Use ordinances and State laws such as zoning and building codes.
Survey
Why is a survey important? You're investing a lot of money in your land so it's imperative you know EXACTLY what you're getting and that there are no other claims or encroachments on the land. That's where a survey comes in. We bear the expense of a new field survey. Your property boundaries will be clearly marked so there will be no guesswork as to where your property lines are or how much acreage you own.
Engineer's soils report
Each and every parcel we sell is evaluated by independent licensed engineers who conduct soils tests to insure that the parcel is buildable. Without this inspection, there is no way of knowing for sure whether you can build on the property. An unbuildable property has practically no future value. If you buy land through a Real Estate Broker, chances are great that no soils tests have been done on the land and it will be YOUR expense to get them done BEFORE you proceed.
Protective Covenants
Everlasting protection is written into the deed to each parcel in the form of Protective Covenants. These covenants preclude our properties from being used as junkyards, strip malls or industrial parks insuring that your neighbor won't use his property for something that could bring your property's value down.
Clear Title
It's ABSOLUTELY CRITICAL to obtain clear title to your property. Without clear title, your land may be un-saleable and have little or no value! Researching title is up to the Buyer in general Real Estate transactions. With NY Land & Lakes, we've done all the title work up front so we know there are no problems. Remember, our lands are not listings that are owned by a third party, we OWN them. We wouldn't have first invested our money if the title wasn't perfect! We convey our properties by Warranty Deed which is the highest and strongest form of fee title ownership offered. In addition, you may purchase Title Insurance which is an inexpensive way to further protect you from future undisclosed Title issues which is very rare.
Lot Information Statement
We want you to be fully informed about every aspect of the property so we provide a Lot Information Statement. This six page document is designed to arm you with a wealth of information such as the costs associated with building, taxes, utilities, regulations, permits, easements and contractors just to name a few. You are on your own to obtain this information if buying through a Real Estate Broker.
Money Back Guarantee
If your property is determined to be unbuildable, WE'LL REFUND YOUR PURCHASE MONEY AND ALL CLOSING COSTS – NO QUESTIONS ASKED! That's PEACE OF MIND and you won't find that offered by anyone in general real estate.
Friendly & Knowledgeable Staff
The Land People at New York Land & Lakes come from a variety of backgrounds such as forestry, environmental science and surveying. NONE ARE SALESPEOPLE at least in the traditional sense. They are professionals who are intimately familiar with the land and the path you'll take towards calling it your own. They are there with you before, during and even after the sales process to make the experience as smooth and stress-free as possible.
Customer Service
We believe in outstanding customer service even after the sale. Whether you have a technical question about engineering plans or you are just looking for a nice place for dinner near your land, we are there to help 24/7/365.
Most will never know how much goes in to every one of our beautiful properties. Before you even step foot on the land, countless hours, weeks and sometimes even years of work have been performed and tens of thousands of dollars have been spent so that we can offer the highest quality land at the best price. This takes all the guesswork and uncertainty out of the equation for you, our valued customer. No other seller provides you the protections NY Land & Lakes' provides with every purchase AND IT'S ALL INCLUDED IN OUR LOW PRICES!!
Contact Us for an Early Appointment
Call us today at (888) 785-5263 or complete the form below to receive member's only notifications, prices, and incentives!